Gallery
Thou Shall Burn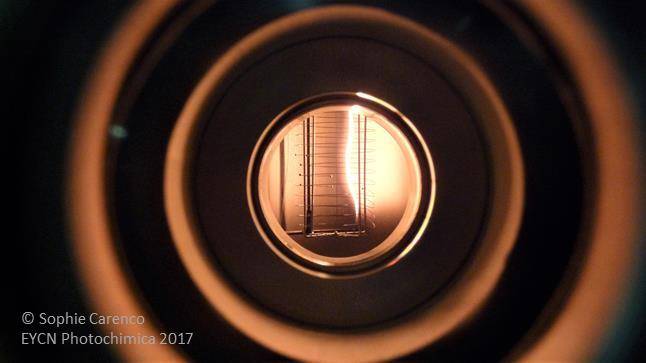 Chemistry is about making molecules, but also about isolating them from each other. Isolating radium from tons or rocks was Pierre and Marie Curie's titanic work for years. Because radioactivity burns from the core of elements and breaks them apart, mastering space-deep vacuum was a key technology to create heavy radio-isotopes. Tonight at the synchrotron, bright lights of vacuum gauges reminds me of Sun warmth and radioactive reactions at its core, of the cold and emptiness between Sun and Earth, and of the preciousness of the few molecules that gave me life.
Awarded the 3rd prize at EYCN Photochimica Contest 2017 (Theme: Radioactivity)
Petit échantillon dans Grosse machine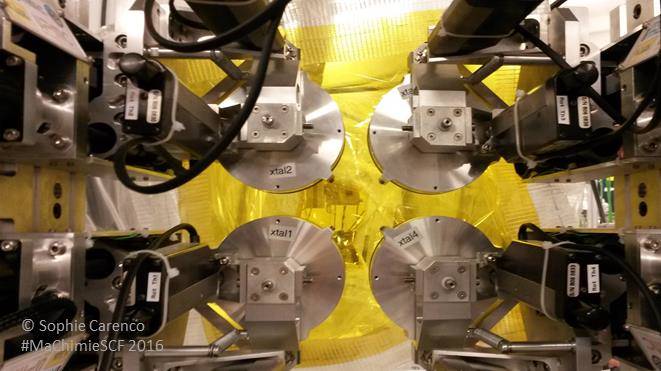 Submitted to the Twitter contest #MaChimieSCF
Soleil à l'aube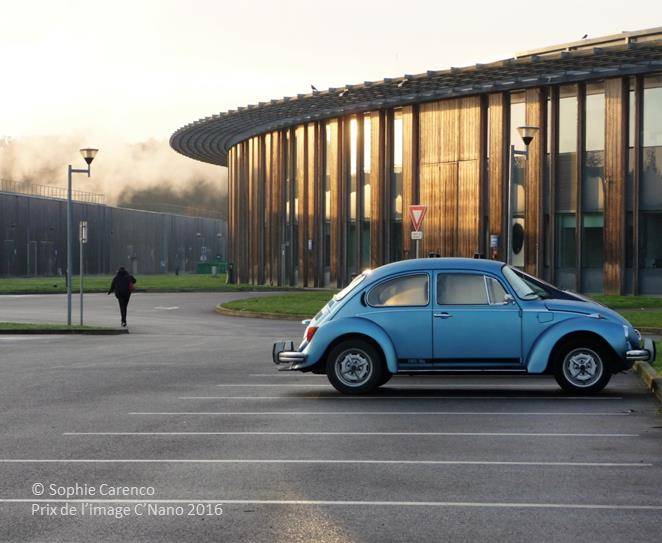 En ce petit matin de novembre, l'âme de la coccinelle, antique mais chaleureuse, colore l'entrée du synchrotron SOLEIL. Une nuit d'expériences et d'émotion s'achève, et c'est en m'éloignant de l'anneau que je saisis ce cliché, paradoxe temporel tout droit sorti d'un dialogue d'Audiard.
Modernité et technologie de pointe, contre tradition et odeur des vieux cuirs ? Je dirais plutôt, une vie de chercheuse, sans répit et à cent à l'heure, contre la méditation, la contemplation, et la force tranquille, mères des meilleures intuitions et des plus belles idées !
1er prix - C'Nano 2016 (Thème : Vie de chercheur, vie de chercheuse)